Welcome to Jim ONeal Ford Inc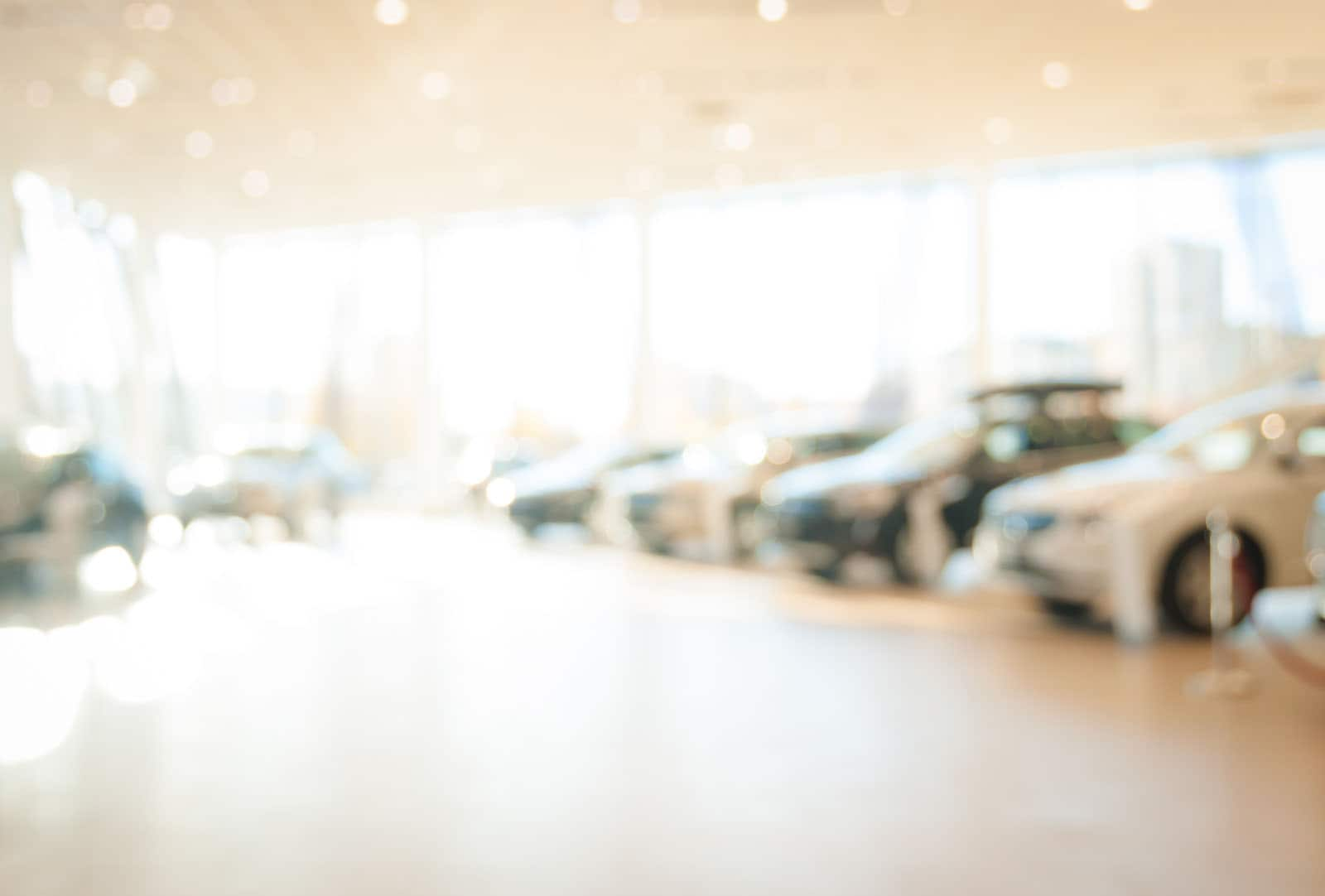 Get in Touch
Sales Dep't Operating By Scheduled Appointment Only

:

(812) 246-4441

Parts & Service Operating By Scheduled Appointment or Dropoff Only

:

(812) 246-4441
Monday

9:00am - 7:00pm

Tuesday

9:00am - 7:00pm

Wednesday

9:00am - 7:00pm

Thursday

9:00am - 7:00pm

Friday

9:00am - 7:00pm

Saturday

9:00am - 5:00pm

Sunday

Closed
Ford Dealership Near Louisville KY: Jim O'Neal Ford
Finding a convenient dealership can be challenging when buying a car.  You need a Ford dealership near Louisville, KY, that's both nearby, has a great selection, and offers 5 star service to its customers.
The right local dealer can keep it simple for you to find your next new or used vehicle. 
This is why Jim O'Neal Ford has the trust and confidence from all clients we've proudly served over the years. We're not just one of the most trusted dealers in the area, but we're also the go-to Ford dealership for areas around Jeffersonville and Clarksville, IN. What we offer clients is not just a vehicle to drive in--we offer a complete suite of services that only the best and most trusted Ford dealership can offer.
When you shop at Jim O'Neal Ford here in Sellersburg, it means receiving a better buying experience and quality, including:
Experienced Staff

Nearby Lot

Affordable Pricing

New and Used Vehicles

Onsite Service Center

Certified Ford Mechanics

Huge Selection

And more
Brand New and Pre-Owned Ford Models 
Jim O'Neal Ford offers you the best selection of new and used cars for less. From certified pre-owned vehicles to brand-new models, we save you more every time.
Are you in the market for the newest Ford EcoSport S/SE Crossover? How about the Ford Edge, Ford Escape, or Ford Expedition? If it's brand new you're looking for, we have it in our inventory.
For pre-owned vehicles, we also have models from the 2018 Ford EcoSport Titanium and 2017 Ford Edge to the 2019 Ford Expedition Limited SUV, and much more! Whatever your requirements and budget, we have it here. 
We know how frustrating the process can be, so we're here to help. Visit us today to find your best deals around, or contact us for more information.
Pretty much any car dealership can talk about its wide selection of vehicles, and standout customer service, but we live it in our showroom here in Sellersburg. You can find a multitude of new and used Ford models, along with a full service center, and get all the details on any vehicle that grabs your attention, thanks to our team that guides you through the process, encourages browsing and asking questions, so you can learn and make a smart, and informed decision about your next new ride. That, and much more separates us here at Jim O'Neal Ford from the rest, and it's why we're the place to go!
If you're in the market for a new car, you know to trust Ford. For that reason, Jim O'Neal Ford keeps a wide range of new Escape, F-150, Explorer, EcoSport and Edge vehicles in stock. Be sure to take a look at our  new inventory we currently have to offer, and be sure to contact us with any questions. Of course, if a test drive is in order, we're more than happy to set one up at your convenience.
We're well aware not everyone is looking for a new car out there, and if you're one of those people, we also have the solution for you, too! If you're being budget-minded or simply desire a certain ride and don't mind it having some miles on it, at Jim O'Neal Ford, you're going to find many high quality used car. There's a selection of many used Ford vehicles, which we carefully curate to make sure you get reliable and efficient transport, as well as an affordable option, so you certainly feel like you're getting a ride you're going to love.
The Best Ford Dealership Near Louisville, KY
What makes one car dealership better than the next one? When you choose us, the difference is clear with our expert team and lower costs.
From quality replacement parts to recently released models, we manage it all. You never have to fear a bad deal again when you choose our reliable dealers.
Whatever we can assist you with, we guarantee a better car buying experience. Visit us today to find your top deals around for vehicles and services, such as:
New Inventory

Used Inventory

Finance Center

Specials and Offers

Service and Parts

And more
See why more area drivers prefer our staff. Stop in now and leave with a new or used car that you love.
New Ford Dealership Near Louisville, KY
Few things can beat the aroma of driving a new car. Whatever style or model of vehicle you prefer, we carry them all, including:
Convertibles

Coups

Hatchbacks

Sport Utility Vehicles (SUVs)

Sedans

Trucks

Vans

Wagons

And more
Used Ford Dealers Near Louisville, KY
Not everyone finds themselves in the market for a brand-new car. However, we can still save you more with our used inventory selection with brands such as:
Certified Pre-Owned Ford

Chevrolet

Dodge

Hyundai

Kia

Lincoln

Mazda

Mitsubishi

Nissan

Ram

And other brands
Finance Center
Buying a used or new car has never felt easier than with us. We provide a broad list of finance solutions for your purchases, including:
Onsite Finance Center

Online Finance Application

Kelley Blue Book Valuation

Payment Calculator

Credit Application

Financing Specials

Manufacturer Offers

CarFinder Tool
When it comes to
financing
, that's where our car loan and Ford specialists step in. We're here to help you by going over every option clearly, and will work hard to find the right plan for you. Whether adding accessories or protection packages, or figuring out the final details of your loan or lease package, let us guide you along the way.
Drive Home Your Next Ford Home on Your Terms
Once you find the perfect vehicle, you will likely need a low interest finance rate to drive it home with complete confidence. Fortunately, the team at Jim ONeal Ford Inc is here to help. Our financing team is knowledgeable of the automotive loan and lease process and can help you find and secure a low interest rate on a new or pre-owned model. 
We know that buying a car, whether it's brand new or pre-owned, can be expensive. At Jim O'Neal Ford, we believe that all our customers deserve to have the best car their budget allows. We want you to have a car loan that will be easy to manage and stress-free. To help with this, our Finance Department will work hard in finding you a car loan company that will best fit your needs. And here's the best part: you'll be able to qualify for a loan no matter your credit status! Jim O'Neal Ford Inc is committed to working with your budget by:
● Refinancing your car loan
● Adjusting the terms of your contract

Specials and Offers
We believe you should never pay the full price, so we offer many specials. Continue checking back to see the latest promotions for your needs, such as:
New Vehicle Specials

Pre-Owned Specials

Service Specials

Military Discounts

First Responder Programs

And more
With all that we offer, wouldn't you agree that Jim O'Neal Ford is just one of the Best Ford Dealers around Louisville KY?
The Best Ford Dealers Near Louisville, KY
How often does it feel like most dealerships aren't convenient? As your trusted name in Louisville, KY, car sales, we're closer and more convenient.
Wherever you visit our store, we are still your best local dealers. We continue to serve drivers from throughout the area every single day.
As your best Ford dealer near Louisville, we guarantee better car buying experiences. Stop in now to find your top selection of cars and pricing throughout:
Louisville

Jeffersonville

Clarksville

Blackiston Mill

Arctic Springs

Oak Park

Hamburg

Cementville

Speed

Prather

Watson

New Albany

Southern Indiana
See why more area drivers prefer our friendly and helpful staff. We're your trusted name in new and used car sales, and more.
Why Should You Buy a New Car?
Like many drivers, you face a challenging decision for your vehicle. Do you keep paying to repair it, or trade it instead?
When your vehicle is ten years old or more, parts become scarcer. Before long, you're spending double on standard items, costing you even more.
Even though you will most likely have to make payments, a new car could save you more long term. When you drive a dependable ride, you waste less time and money at the shop.
If you feel tired of maintaining your clunker, stop in now to discuss your options. A new Ford or certified pre-owned vehicle is more affordable than you may think, especially with:
Higher Resale Value

Fewer Maintenance Costs

Better Dependability

Improved Safety Features

Affordable Financing Rates

Less Depreciation

Readily Available Parts

Better Fuel Economy

Improved Comfort

And many other reasons
Why Purchase a Certified Pre-Owned Ford Vehicle?
When you buy a used car from the classifieds, you don't know its history. Instead, when you purchase a certified pre-owned Ford, it means a worry-free deal.
Each car goes through in-depth inspections and also meets specific requirements. Only vehicles less than six years old and are under 80,000 miles will fit the bill.
However, you don't need to take our Ford-certified specialists word for it. Read the included CARFAX history, and know you're getting quality cars because:
Vehicle Warranty

Powertrain Warranty

Affordable Pricing

Included Roadside Assistance

Rental Car Reimbursement

Transferable Warranties

In-Depth Inspections

172-Point Checklist

Certified Mechanics

Range of Vehicles

Included CARFAX History
Best of all, you can enjoy a 12 month/12,000-mile warranty backed by Ford. Purchase your certified pre-owned with confidence, knowing you get a great ride.
Why Should You Buy a New or Pre-Owned Ford?
Few items can feel as polarizing as discussing your new car options. With so many manufacturers, the decision quickly becomes overwhelming.
Ford has built quality cars since 1903, giving you a history of better values. Because of our legacy, vehicles, and services, we drive more people at lower costs.
When you purchase your next car from us, it means a better experience. Buying a Ford means getting the best vehicle around, as well as:
Cutting-Edge Trends

Best Kelley Blue Book Values

Eco-Friendly Innovation

More Safety Features

Affordable Pricing

Range of Styles

Award-Winning Vehicles

More Engine Options

All-Weather Vehicles

Higher Safety Ratings

Onboard Infotainment Systems

Classic and Hybrid Models

And more reasons
Ford has worked for over a century to provide a better car buying experience every day. See why more people prefer a new or certified pre-owned Ford from us today.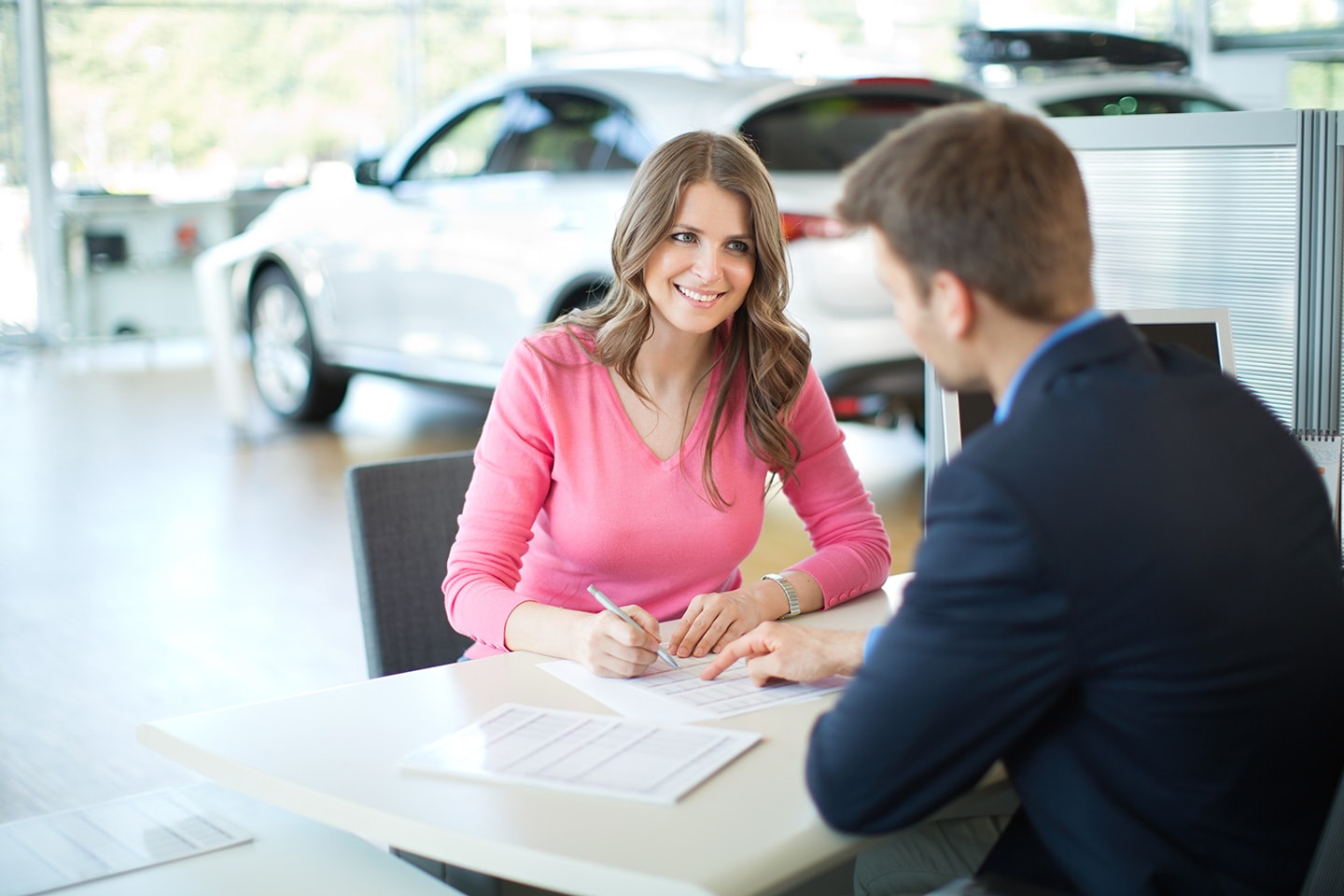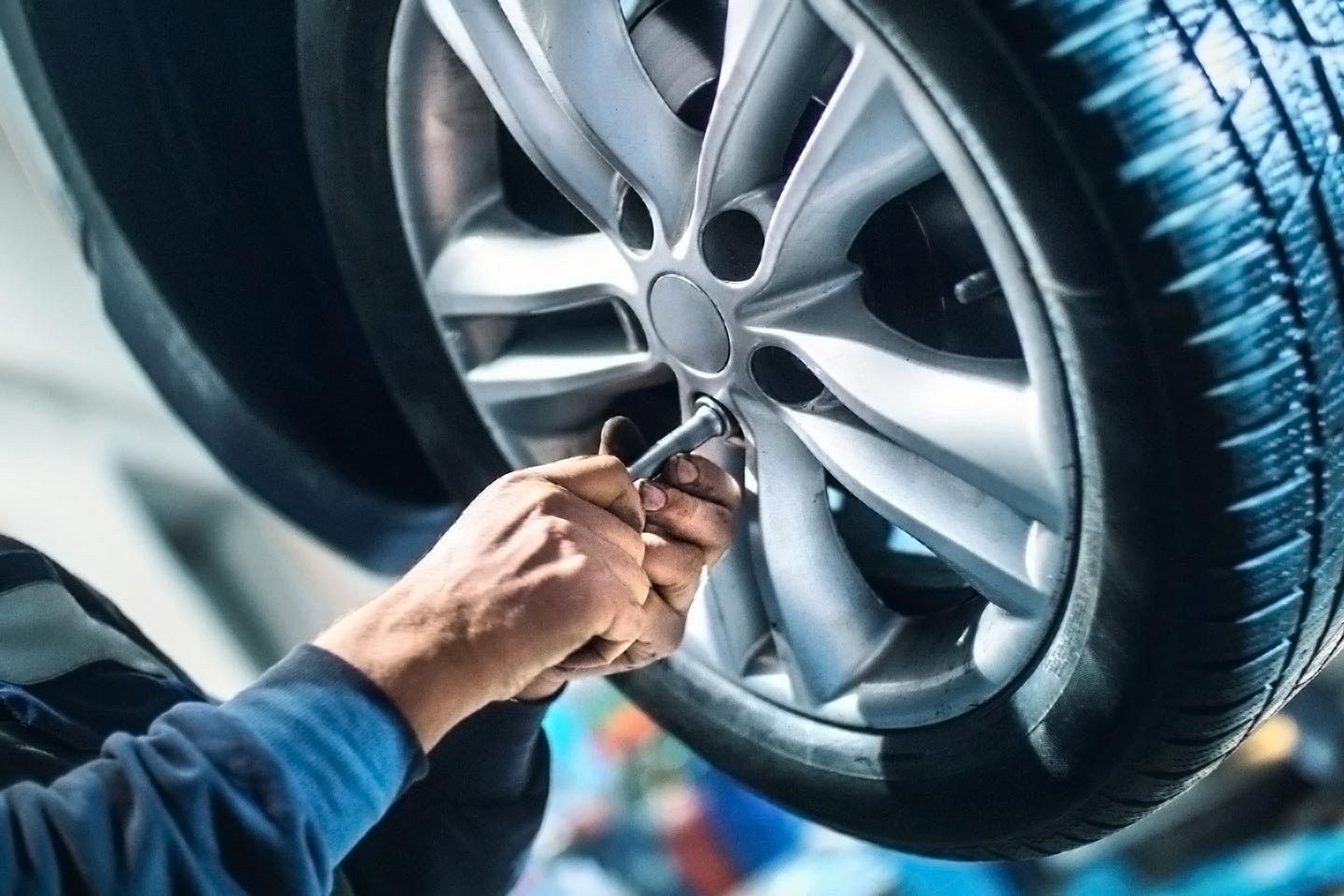 Stress-Free Car-Shopping
Service and Parts
Another reason to rely on Jim O'Neal Ford is for our talented service center. Whatever has happened to your vehicle, we can help you best with:
Oil Change

Tire Rotation

State Inspections

Brake Adjustments

Engine Tune-Up

Heating and Cooling Inspection

Transmission Flush

Ford Parts

Other Parts

Vehicle Accessories

And other solutions
Do you want to know why we're the go-to Ford dealership in Sellersburg, IN and the surrounding areas of Clarksville, Jeffersonville, Charlestown, Clarksville, Jeffersonville, IN, and Louisville, KY? It's because we're not just selling you new and pre-owned cars. Selling is just one of the many things that we do.
We're also all about helping you with your vehicle maintenance and service needs. You can schedule an appointment with us for routine maintenance or repairs. We also have a range of certified Ford parts to choose from, such as tires and accessories, among others. 
Jim ONeal Ford Inc will be by your side whenever you need any car service and repair work done in Sellersburg. What's more, our auto parts team would be happy to get you whatever you need to keep your  vehicle on the road for many miles to come.
Any car dealer can sell you a Ford; any body shop can fix a ding in your door; any parts store can sell you an oil change kit. But only the team at Jim ONeal Ford Inc can do it all with the level of care, compassion, and professionalism that you're looking for. Visit us today in Sellersburg, and see why so many drivers in Louisville, Jeffersonville IN, New Albany IN and Clarksville IN are choosing our team as their prime source for everything auto!
Still unsure which Ford model you want, or if you want to get a brand new one over a durable and tested pre-owned vehicle? Get in touch with us through our Contact Us page so we can assist you in picking out the right model that suits your needs. We can also help you out with finding a car loan that's just right up your alley. After all, Jim O'Neal Ford is here to make sure that the process of buying a Ford you can rely on is easy and stress-free. Get in touch with us today!
Best Ford Dealers Near Louisville, KY
You spent hours researching cars online and narrowing down your options. Then, once you drive down to the dealer, they don't have it in stock.
If that sounds too familiar, you aren't alone in your frustration. Instead, we keep more vehicles available to purchase every single day.
No matter what makes or models you prefer most, know that we can help you. Visit our best Ford dealers near Louisville, KY, today, and find better deals for:
EcoSport

Edge

Escape

Mustang

Shelby

Fiesta

Expedition

Fusion

F-Series Pickup Trucks

Transit Vans

Transit Wagons

Certified Pre-Owned Models

And more
We carry vehicles for more types of drivers and their passengers. Find your ideal new or used Ford today and see the difference we make.
Why We are Your Best Ford Dealers Near Louisville, KY
Even the best manufacturers can have poor-quality dealerships, so why shop here? Since 1954, our staff has helped countless residents in picking the best cars possible.
We know that it's a huge purchase and decision, but we keep the process simple. Our helpful staff ensures that you feel completely satisfied with your car.
Even if something goes wrong, you can count on our onsite service team. When you need an all-in-one dealership and better deals, visit our store for:
Huge Selection

Lower Pricing

Friendly Staff

Onsite Repair Center

Replacement Parts

Warranty Needs

Stress-Free Sales

Seasonal Specials and Discounts

Experienced Team

Onsite Financing Center

New and Pre-Owned Cars

Used and Rental Options

And others
See why more drivers prefer our best Ford dealers near Louisville, KY. No one keeps your car buying experience smoother than our local service team.
Commercial Ford Dealership Near Louisville, KY
Passenger cars aren't the only vehicles that people need to shop for. In addition to serving the community, we also stock commercial vehicles as well.
When you need to rebuild your fleet or replace just one, choose us. We provide you the best selection of new and used cars for your business.
With our lower pricing, friendly staff, and onsite financing, it's a smoother experience. Why waste your time with fleet sales that only offload their older vehicles?
A quality brand deserves an equally dependable car for your daily needs. Call us now and learn about our commercial vehicle fleets.
Best Ford Dealer Near Louisville, KY
Buying a car doesn't always need to feel like a stressful experience. Instead, you can visit our friendly sales team.
From the latest models to newer safety features, we carry them all. See why more drivers prefer us every time.
No one else beats our level of quality or pricing. Choose Jim O'Neal Ford for new and used cars