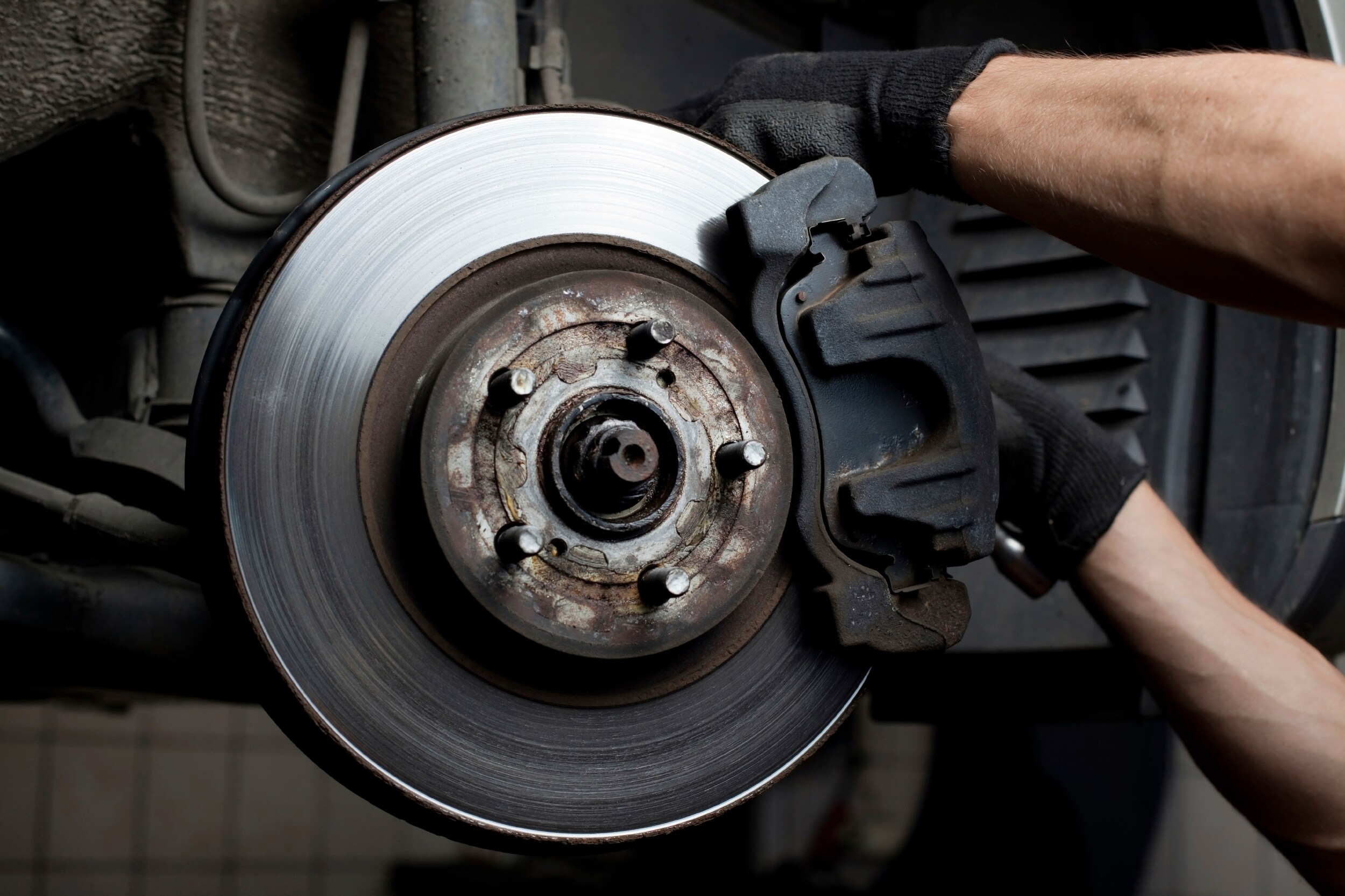 When it comes to the brake system in your vehicle, staying current on the maintenance can help aid in the effectiveness of security it delivers. In fall, it can be the optimal time to get your brake service near Louisville, KY, with the impact that the impending winter weather can have on brakes. As snow accumulates, your vehicle resting in that moisture over time will result in negative effects like rust and corrosion.
You may hear squeaking with your car's brakes with the cold temperatures, but how do you know if there is a problem going on with the brakes, where it may need a repair? Schedule a fall maintenance visit with Jim ONeal Ford Inc so that we can look at all of the brake parts before winter arrives!
Brake Service at Jim ONeal Ford Inc
With the icy conditions that can come with frosty weather, your car's brakes may have to put in more work. You can schedule brake service for your car near Columbus, IN, at our Ford dealership Service Center, where we can check out the brakes to see how the wear looks. There are also some replacement indicators to pay attention to other than coming in for your regular maintenance checkup.
If you notice that your car has some shakiness to it while steering, the brakes have a grinding noise, or the brakes aren't working as quickly as they were, these can be signs that you may want to get that appointed scheduled for your car's brakes near Elizabethtown, KY, at Jim ONeal Ford Inc soon! When you bring your car in for its fall brake services, we can look at the fluids, pads, rotors, and more, and if one of our trained technicians identifies wear or a replacement needed, you can get your brake replacement parts near Frankfort, KY, here, too.
Come get affordable brake service in Sellersburg, IN, and we would be happy to perform other fall services for your car as well!