Making it to the top is only half the challenge—staying there is the real test, one not unmet by the 2017 Ford Fusion. One of the best-selling, most-trusted vehicles in the competitive sedan segment, the Fusion continues to raise the bar in its segment.
In its 2017 edition, the Fusion offers two new trims. The first is a luxury option called the Fusion Platinum, featuring a leather-trimmed dash, piped seating, and special 19-inch, alloy wheels. The second option is called the Fusion Sport, which comes with a 2.7-liter, 325-horsepower V-6 and all-wheel drive.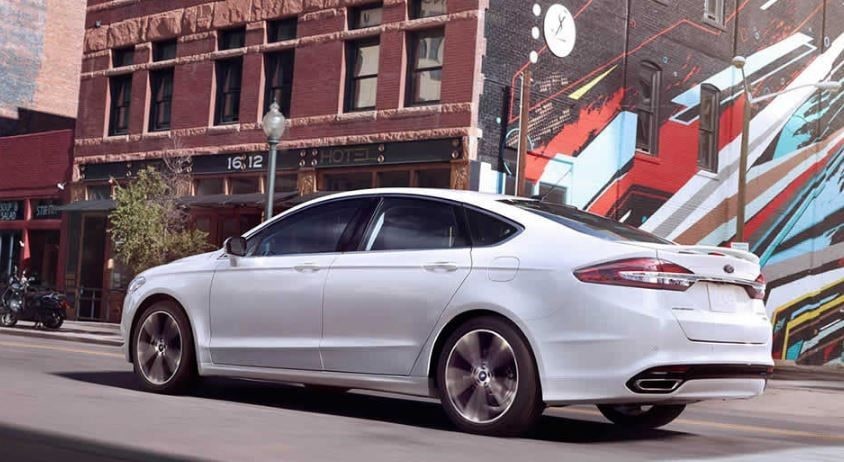 Of course, some things never change, including the stylish design of the Ford Fusion. From its original release, many reviewers have likened its exteriors to that of the Aston Martin, a seminal among luxury-class vehicles. In other words, this is a hybrid vehicle sure to immediately catch your eyes when you visit Louisville area Ford dealers.
Aside from more options and sharp styling, this hybrid sedan offers many additional features to would-be buyers.
Under the Hood
The base model Fusion sports a 2.5-liter, inline-four engine generating 175 horsepower and 175 pound-feet of torque. It renders commendable fuel efficiency, delivering 21 mpg on city streets and 32 mpg on highway drives. At the top end of the trims, you will find a 2.7-liter, twin-turbo V6 that musters 325 horsepower and 350 pound-feet of torque.
Plug-In Option
If you are an eco-conscious motorist, you will be glad to know that the best-selling Ford Fusion comes in a hybrid electric plug-in version. Called the Fusion Hybrid Energi, this model can travel 21 miles on just its battery pack. Pair it with a full tank of gasoline, however, and you can get up to 610 miles on the road—more than enough for any cross-country adventure.
Deluxe Interiors
Ford is obsessive about design, an obsession that manifests itself in the interiors of the 2017 Fusion models. Amidst attractive and luxurious materials, driving this car is a pure delight. You will also appreciate the quiet cabin which effectively dampens exterior noise as well as any of the Fusion's own humming for a superior driving experience.
For the driver seeking a car that doesn't compromise on styling, power, or luxury, the 2017 Ford Fusion is a no-brainer. And, with even more trims to choose from, there is a good chance you will find a Fusion that suits your specific needs.
If you want to learn more about it, visit a trusted Ford dealer that serves the Louisville area. Upon embarking on a test drive, you will soon discover why so many buyers claim the Fusion as their vehicle.
Sources:
2017 Ford Fusion, kbb.com
2017 Ford Fusion, thecarconnection.com