An iconic leader in the pickup truck class worldwide, it's no wonder that over one million Ecoboost Ford F-150s have been sold to date. The 2017 Ford F-150 is one of the most well-loved, powerful and versatile pickup trucks available on the market, so it's clear to see why it's being shown off at a Ford dealership near Louisville, KY for all to consider.
Top Level Safety
The 2017 Ford F-150 has been awarded the top safety rating by the IIHS, as well as a five star safety rating from the NHTSA, and over five different safety tests scored 'good' all round- higher than any other pickup truck has managed to achieve. The option to add Forward Collision Warning to your vehicle means you feel safer while driving.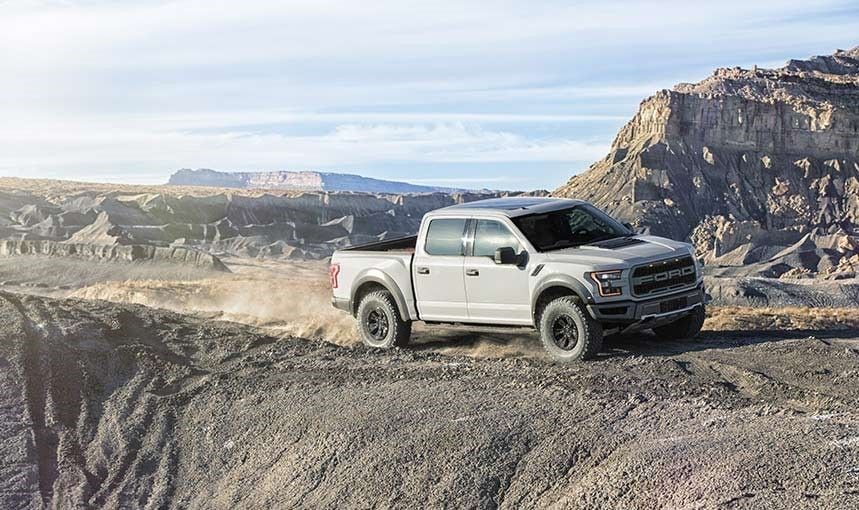 Passengers can also enjoy inflatable rear seatbelts and a blind spot navigation system, along with a rear view camera and Pro Trailer Backup Assist. The 2017 Ford F-150 truly takes safety to the next level.
The Material That Revolutionized the Ford F-150
The 2017 Ford F-150 continues to remain the only pickup truck with a high strength, military grade aluminum alloy shell. This means it's more versatile, lighter (up to 700lbs!) and has the best towing in its class. The max payload rating is an astonishing 3,270lbs, again a category best. The Ford F-150 was the better choice before this innovative new body was introduced, but now it towers above the competition--if you even consider there to be any competition, of course.
The Dream Pickup for Hard Workers
The vehicle that always gives you more, the 2017 Ford F-150 won't let you down when you're out on a tough job. The pickup bed is work-focused, with a wealth of features available to add to it such as an exclusive, renowned BoxLink system and integrated tailgate step with lift assist, storable loading ramps and deployable box side steps. The Ford F-150 constantly works harder so that you don't have to.
Need to get your trailer into a tight spot? No problem. Pro Trailer Backup Assist allows you to easily and safely steer your trailer with just a touch of a knob on the dash--no more worries or near misses.
Excellent Performance
With all this power and might, you might be fooled into thinking the 2017 Ford F-150 doesn't drive well. Fortunately, that's just not the case. Expect the engine to give you a huge dose of power, regardless of whether you choose the 2.7L EcoBoost V6, 5.0L Ti-VCT V8 or any other model in between.
You can enjoy MPG of up to 19/ 26 for city and highway driving respectively, depending on the edition you choose, so considering the power output, the Ford F-150 is by no means poor on fuel economy.
Horsepower spans right up to 450 at 5000, and torque tops out at 510 at 3500, so no matter what job you're facing, the 2017 Ford F-150 will always be able to keep up with you.
Sources:
2017 Ford F-150, Ford.com
2017 Ford F-150, KBB.com